Designed and Coded from Podcast Owner. So I know what you want and what important for podcast services. This is our podcast
1.1 – Podcast Rich Snippet added. Your podcast show on google search result page anymore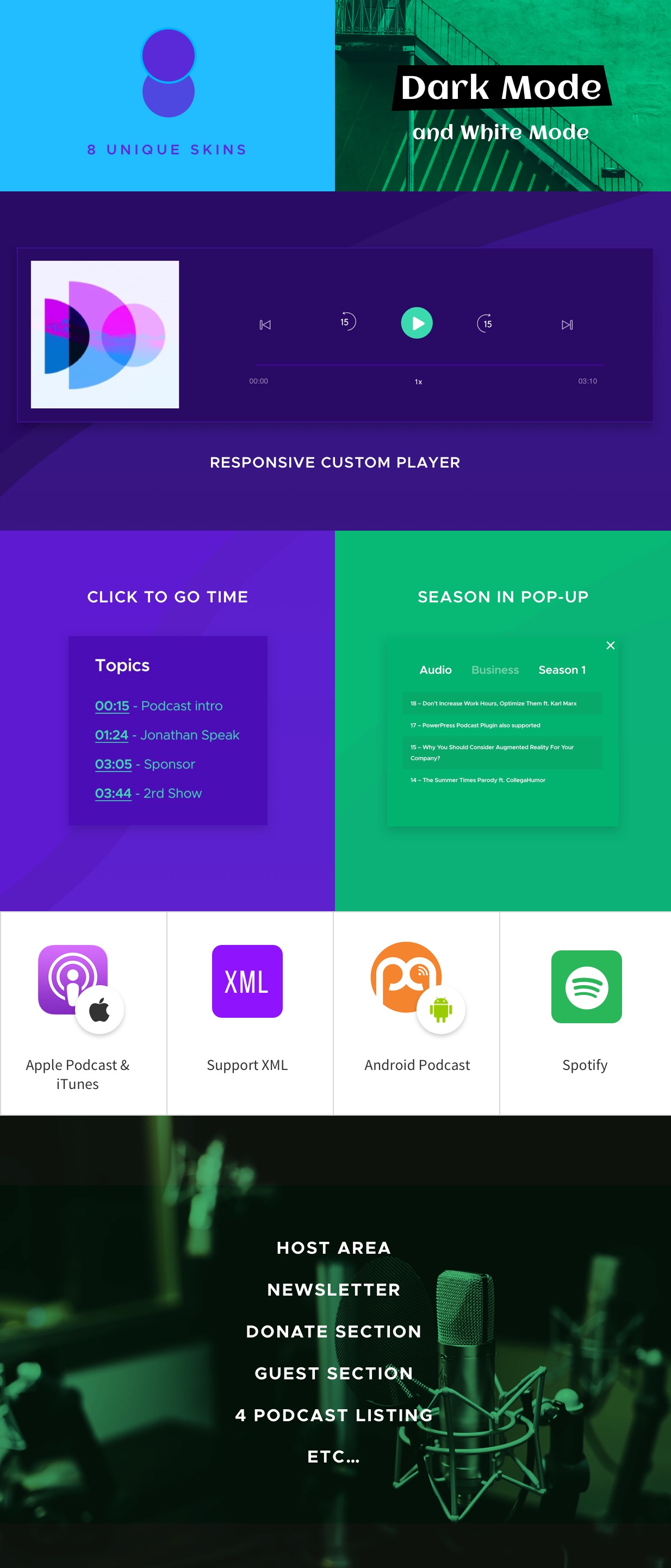 Features
8 Unique Podcast Skins
Dark & White Mode
Minimal & Modern Look
Powerpress Podcast Plugin Supported
Create Podcast with Fastcast. You don't need anything to create podcast. Just the theme is enought. Built-in Podcast for your WordPress.
Support Android, Itunes, Apple Podcast, Spotify Podcast RSS, XML
Youtube, Vimeo, Embed code acceptable in podcast page
Fast, Easy Navigation, Responsive Custom Player
Google Web Fonts & Custom Font Supported
Extended Documentation
Pixel Perfect
Why Choose Fastcast Podcast theme
Fastcast is a premium podcast theme for podcasting. It also comes with a great support for who don't know how to add podcast in a popular services like itunes, spotify, android etc… You don't need to worry about them we will help you.
Is Fastcast Podcast theme enogh for Podcasting?
Yes
Can i see my podcast in Spotify Podcast and Itunes?
Yes. We generate RSS Feed which apple, spotify and all podcast services support
Do i need to extra pay for something
Nope! Fastcast theme is enough to handle
Will you cover me?
Yes. We give free 6 monts support
Version: 1.1

Fastcast Extras Plugin Updated - Please delete and install from Appearance > Install Plugins
FIXED: Plugin Localization files updated. 'Listen On' keyword added
FIXED: Itunes Sort Issue has been fixed


Version: 1.0

Initial Release Fastcast Podcast WordPress Theme

WooCommerce Tutorials