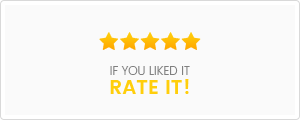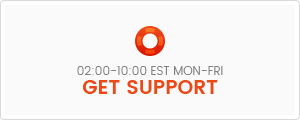 Modern and reliable WordPress theme optimized for life coach, public speaker and advisor – Life Coach
Life Coach is a simple WordPress theme that would be a perfect solution for a website
of a personal life coach. The theme has user-friendly and intuitive interface design, lots
of widgets and a WordPress Customizer tool allowing you to make changes to your
website in the blink of an eye.
Eye-catching design and intuitive theme options help build successful projects for
successful people. Integrated Unyson Page Builder helps create various page layouts
in visual mode. The theme features Slider Revolution to help you showcase your
content in the most beautiful, unique way. Easy digital downloads plugin allows to
turn your website into a digital goods store and start selling in minutes. To make that
process even more convenient for you the theme now supports WooCommerce plugin.
We designed this theme to help you kick-start your personal career, so don't hesitate to
purchase it! Here are some more fact why you'll love Life Coach theme:
Responsive and mobile device first
Built with Bootstrap and Unyson framework
One click demo data import
Search engines friendly
Easy to install, manage and update (on-demand help with installation)
Clean and robust code without unnecessary plugins
Professional design and niche optimized layout
Lots of customizer options and widgets for advanced editing
Great documentation file
Friendly and effective tech support team
5 Stars rating (see customers reviews and testimonials)
…and much, much more!
Please read our documentation and watch video tutorials here.
Our theme is backed up by our friendly and effective support team. If you have any
questions, please get in touch with us at our support forum!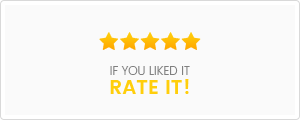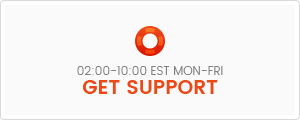 Version 2.0.0 – May 18, 2021

+ the theme was transferred to the new powerful core
+ now LifeCoach WordPress theme contains 3 demo-contents:


Home




Home




Home


+ the documentation was updated completely

Version 1.2.27 – January 17, 2017

+ added option to Customizing: Site Settings: Footer & Copyright: 'Footer background image'
+ widget 'Top News': added widget option 'Display link button?' (checkbox)

* Customizing: 404 Page Settings: Hide Homepage Link: fixed issue with 'or' visibility
* Improved of speed a page download: has been removed unused code, has been improved site preloader
* Customizing: 404 Page Settings: 404 Image: fixed customizer option behavior
* make footer texts more lighter
* fixed background image for header: Customizer: Styling -> Header Image
* improve WPML support: menu bar for mobile: fill the tag <option> with language name if it empty

Version 1.2.19 – January 06, 2017

+ widget 'Top News': added widget option 'Display zoom button?' (checkbox)

- hide unnecessary field 'Custom classes' in 'Recent Posts' widget

* widget 'Text': resolved issue with ability to change image in a text widget
* corrected widget 'Banner Strip' padding. For additional ability to add widget for any page
* apply 'justify' rule for the main page text blocks
* fixed h3 tag text color in footer widget title
* updated child theme (resolved issue with twice included parent stylesheet). Moved custom inline styles to bottom
* fixed the appearance of Social Menu for mobile
* updated demo-content: switch slider templates images to colorize

Version 1.2 – September 28, 2016

+ Added WPML Support
+ Added Colors Editing Panel to Customizer
+ Added breadcrumbs for Blog Page

* fixed breadcrumbs not showing in WooCommerce
* fixed margins for localized versions of WordPress
* limited amount of visible numbers in pager
* fixed checkbox 'Show Posts On Frontpage' hiding posts from blog page when it is not front page

* WPML Plugin: fixed dropcaps css for WPML translated texts
* EDD Plugin: fixed styles for checout page
* EDD Plugin: fixed styles for pager on product-list and product-grid pages

Version 1.1.19 – August 17, 2016

+ Added Woocommerce support
+ Added option 'Show small logo on mobile'

- Removed escape_url link from widget tabs links
- Widget 'news tabs': removed option 'accent color'

* Disabled CSS property 'hyphens' for titles
* Fixed switching between 'Base Color Scheme'. It now works with no reloading in Live Preview window
* Set preloader background color according to site background color

Version 1.1.3 – August 3, 2016

+ Added dropdown list to main menu that hide menu elements which do not fit in menu width

* Fixed Menu Background color changing for Main Page
* Fixed widgets sometimes not displaying properly for WP4.5+
* Updated Demo Content

Version 1.1 – July 27, 2016

+ Added Colors Editing feature
+ Added ability to switch off sticky sidebar
+ Added ability to turn off preloader animation
+ Added ability to hide posts on front page when using "Your Latest Posts" for front page
+ Added Sidebar Settings to posts and pages Edit Page in Admin
+ Added switch to hide Featured Image in Post Edit Page

- Removed Social Icons panel from Customizer as they are set through Social Menu

* Updated Revolution Slider plugin
* Updated MWTemplates Shortcodes plugin
* Updated page.php to use pages as front page
* Various fixes

Version 1.0.1 – July 22, 2016

+ Added ability to group widgets horizontally
- Removed Widget Shortcode Plugin in favor of Unyson Sidebars Extension
* Fixed Instagram Icon in Social Menu
* Fixed error in template-tags.php which occured because of PHP settings on some servers